Pavement Marking Stencils
Painting common parking lot symbols like disabled parking symbols, no parking, etc. is a breeze with our premium parking lot stencils. Check our the full selection of road marking stencils for parking lots.
We can make pavement marking stencils for both municipal, and highway traffic symbols. We have stencils for traffic arrows, Canadian Highway Lettering Stencils, Round About, chevrons, shark teeth and more. We can also custom make stencils for any specification.
Parking Lot Maintenance Supplies -The Essentials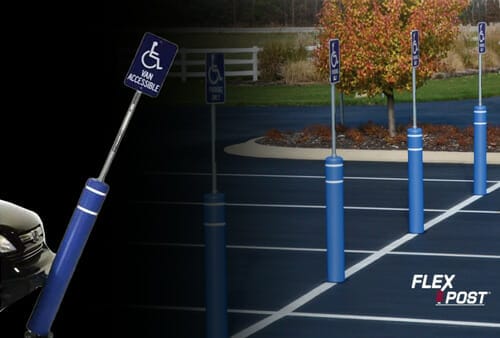 FlexPost Bollards & Sign Posts
Our most popular parking lot product. Protect your customers vehicles and your property at the same time with a flexible bollard or traditional Flexpost sign. Check the bollard and sign combos which protect cars and give your parking lot a beautiful curb appeal.
Still wasting time and money repainting your bollards each year? Stop the madness. A durable bollard cover will make your bollards look new again, and they are impact resistant which means they last for years. 
We have We have all you need to quickly repair potholes with no experience. Our cold patch pothole repair is affordable and easy to use. A must to have on hand to repair asphalt after harsh Canadian winters. 
We stock a variety of supplies for parking lots, municipal roads, and higways such as traffic paint, preformed thermoplastic, durable cold plastic (MMA), glass bead, road marking tape, and raised pavement markers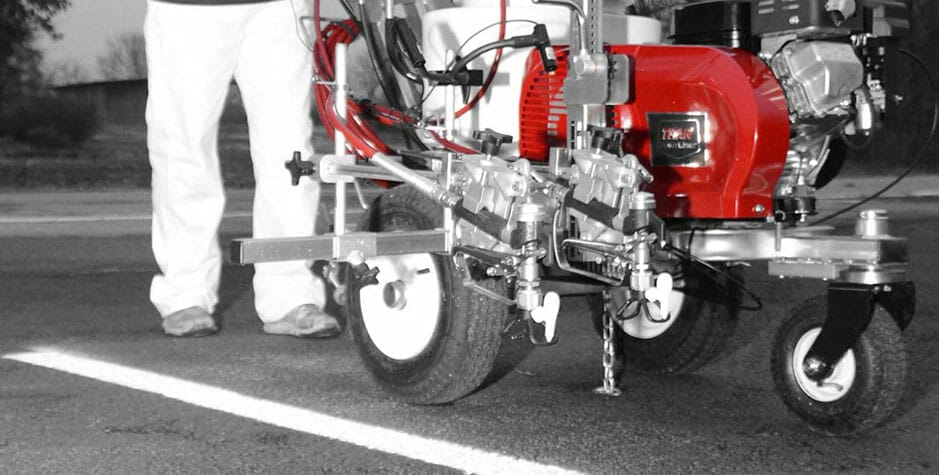 Whether you are a doing a large volume of line painting jobs or you are just painting your parking lot once per year,  we have got the right line striping machine for your needs.